Career Evaluation Profile
You can use a number of sections when evaluating a candidate's career direction and highlight key personality areas:

Learn about the "Status quo" of where you are here and now.

Highlights how the candidate interacts with other people and the environment.

Highlights a candidates preferred work environment.

Lists the do's and don'ts when communicating with other people in a group.

Awareness of how others should communicate effectively with the candidate.
---
---
Some relevant profile report sections: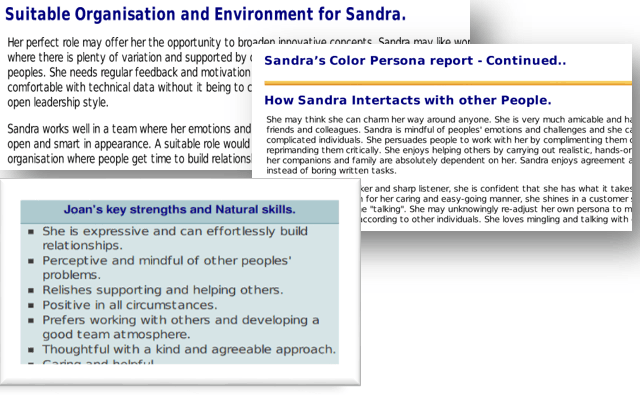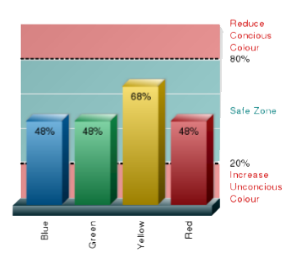 The Bar chart illustrates a Candidates colour 'blend' and also the percentage of each colour. It also shows the extreme high and low zones of a colour.