If you are in the business of training, executive coaching or in people development, it is quite common to partner with a vendor who provides psychometric personality profiling solutions, as the profiles add value to your training programmes and offer a unique insight into every trainee's strength and potential.   However, losing your clients as they are approached directly by the vendor whose product you have been using in your programmes, or have your clients seek the vendor for direct sales, can take a toll on your business in the long run.
Unethical & unprofessional practices
Some of our business partners have recounted disappointing experiences of how they lost valuable business to their vendors; the vendors who they were working with to provide the psychometric profiling reports which were being used in their training programmes. These said vendors would typically approach the clients of the businesses they were working with without their knowledge, and offer a reduced price for the products, in return for direct contracting. This is effectively poaching the clients of a business partner. Besides being inconsiderate of the established goodwill in the business partnership, such practices are unprofessional and disrespectful, and can result in a substantial financial loss for the business owner.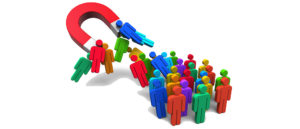 Consumer behaviours
To consumers, there is no denying that there is a certain attraction to a carrot which dangles the lower price point for the same product. Except for a loyal few who prioritise relationships over price, it will not be surprising if most opt to buy directly from the vendor if they are given the opportunity, especially if it makes economic sense to them.
There are several ways in which your clients can learn about the vendor you are using to provide the psychometric profiling reports. They are:
If the profile reports have your vendor's branding all over them or on every page, then that itself is a marketing hook. Vendor brandings are subtle sales pitches, and it works to pique the curiosity of the consumer to explore the services and products offered by said vendor, which in turn creates the opportunity for direct purchases of the profiling reports, bypassing you and your business.
Direct sales & client poaching
Vendors often have knowledge of who your clients are and can approach them directly for sales, undercutting the price set by you and establishing an unfair market advantage. Such predatory practices hint at being unethical and can incur a huge loss in business and revenue for you, the primary business.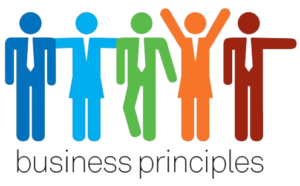 How can Color Persona protect my business and my clients?
A modern and ethical business partnership
Color Persona has a different approach to business partnerships in the personality profiling solutions market. Our business model is primarily designed to support the People developer/Coach/ Trainer with their training programmes, and  we are committed to furthering your presence within your client base with a strong branding of your business, using our solutions.
At Colour Persona, we believe and practice the following:
Your business partnership is the key driver for our business. Your success is our success.
We value integrity and openness: these being our core principles guiding our business approach with our partners.
We offer our business partners loyalty and commitment by guiding our partners in account setup, potential client setup as well as troubleshooting advice and assistance
Your clients are yours. We do NOT knowingly approach your clients directly or indirectly without your consent.
If we discover that your client has registered an account with our business to facilitate direct procurement, we will inform you and not activate the account until you authorise or provide further instructions.
Our profile reports have minimal Color Persona branding – making your business the focal point.
To maximise your presence and enhance your company branding, there are options for advanced customisation which supports:

Removal of all Color Persona branding
Customisation of the report using your business logo or client's corporate logo. You may also change the cover page graphic according to your preferences.
Replacement of all references to Color Persona on the profile reports that are generated in PDF format.
Inclusion of your own email footer text so that your clients, trainees, or delegates can contact you directly without interaction with Color Persona.
Redirection to your business website after your clients complete the profiling questionnaires.
Minimum interaction by your clients with our website.
We hope this short article has been helpful and will contribute to retaining your client base.
If you would like further information on the services offered by Color Persona, you can reach out to us at support@colorpersona.com