Team Dashboard & Profile Report

The sections below cover 3 topics:
What can the team report be used for?
Some components from the Agent Portal Team Dashboard
Some components from the Team Profile report that is generated by the system when requested by the Agent
What can the Team report be used for?
Use for New Teams.
Team communication improvements.
When teams are forming.
When teams have a change of members or Team focus changes to a new project.
Identify team Colour Saturation and colour intensities.
Adjust team members to fit into a relevant team or the appropriate role for the individual member.
---
Some Agent Portal Team Dashboard elements: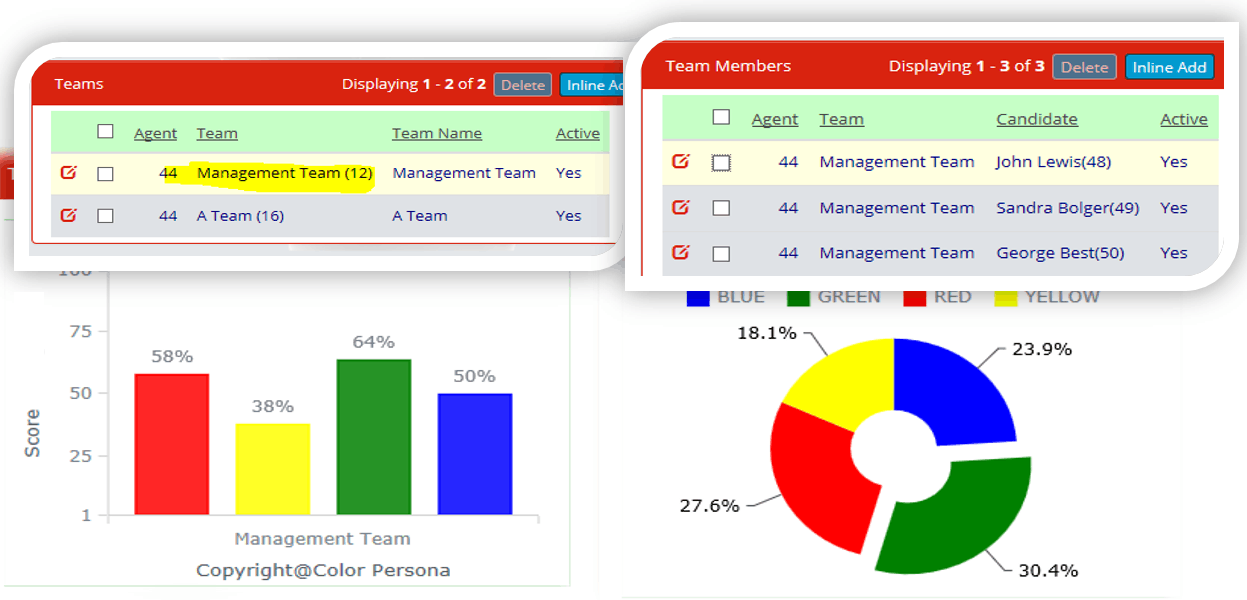 Note: The Bar and Pie charts will be dynamically updated on screen as Team Members are Added/activated/removed/deactivated

.
About Team Profile Report
report can be generated by an Agent once a number of candidates have completed the questionnaire and the agent has created a team and added candidates to the team.  The report offers the following insight:
Team Colour strength. See where candidates are  "positioned" in the Team in relation to other members.

Visually compare and analyse the "lesser" colours.

How a team member should communicate with other team members with different colour preferences.

Team Wheel which maps each team member and their correlating colour quadrant. Visually, you can see the 'colour population' density of the team.

Team List, with members and their colour scores, as well as the total colours for each colour, and finally the 'highest' team colour.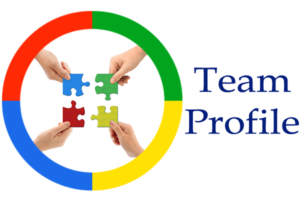 Components from the Team Profile report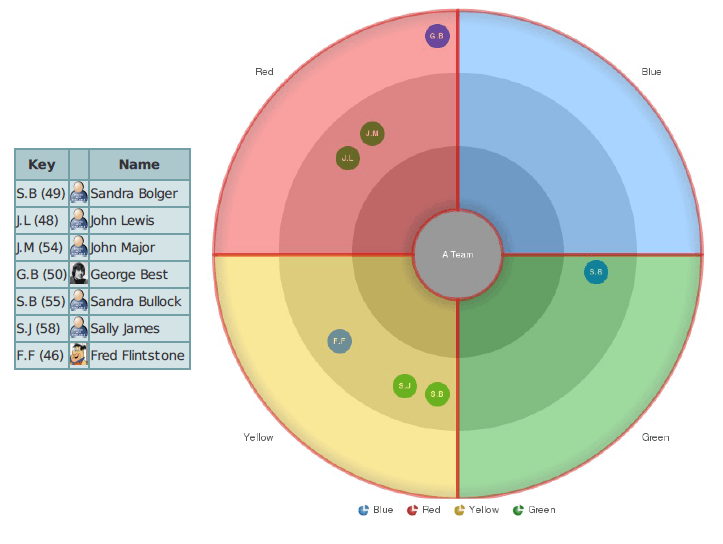 Candidate is placed in the prominent colour sector.

Candidates Initials on "bubble" identifying location in the team wheel

The "bubble" Colour is based on their second strongest colour.

List report highlights the team members and individual Colour scores.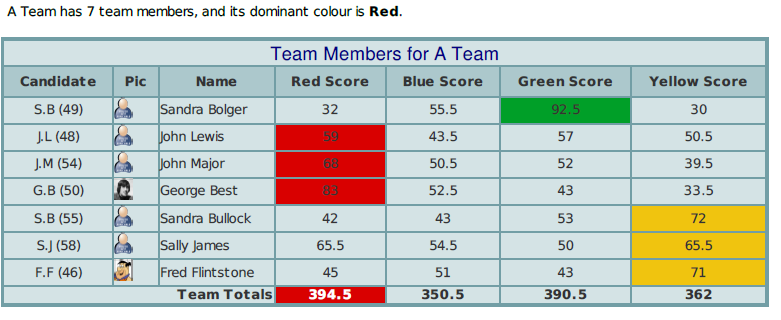 Shows List of Candidates and identifier keys.

Shows each Candidates Highest Color (shaded).

Shows Total for Each Colour for the Team.

Highlights the Teams Highest Colour (shaded).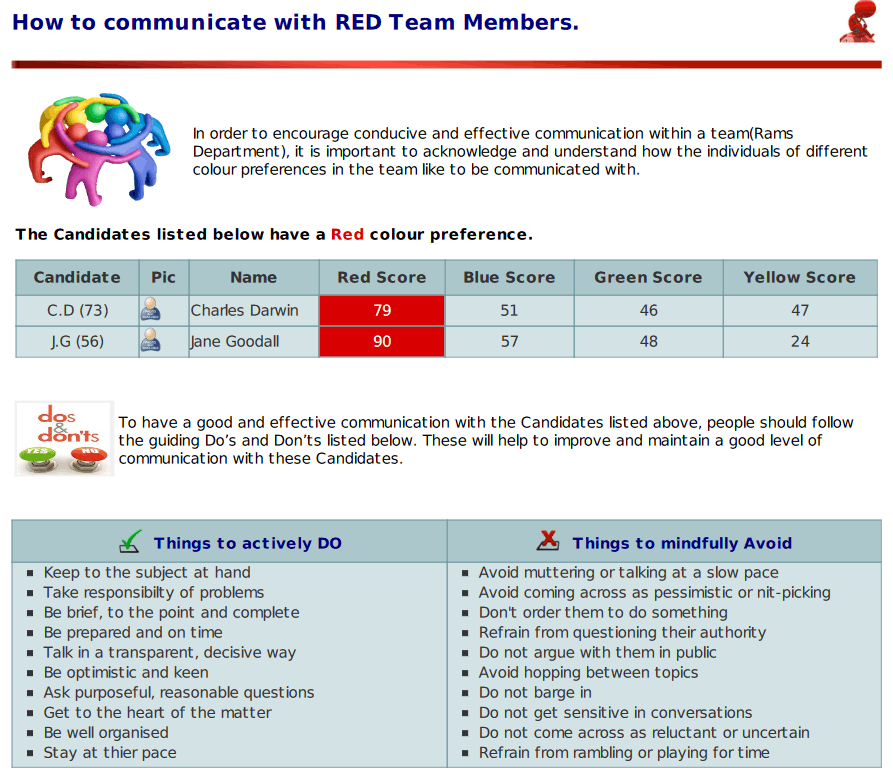 How to communicate with other Team members with Colour preference.

E.g.  how to communicate with team members who are Red.

Repeated for Blue, Green and Yellow team members.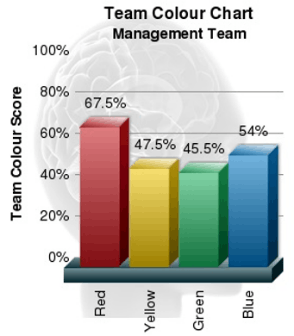 Aggregate colour score for Red is shown as a percentage of 100% Red.

Aggregate colour score for Blue is shown as a percentage of 100% Blue.

Aggregate colour score for Green is shown as a percentage of 100% Green.

Aggregate colour score for Yellow is shown as a percentage of 100% Yellow.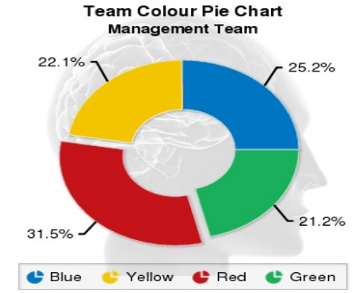 Chart shows the individual colour percentages of each colour in comparison with the other colours.

Identifies the strongest colour in the Pie chart as 'sliced'

The report will break down each colour score for clarity.