Young Adult Profile
Firstly, the Adults profile report is intended for the young adults that are between the age of 15 to 29. It uses straight forward language so that the message of the report gets understood. Young adults are our future leaders in the making. Here are some benefits and how the profile report can be used.
Many of the standard profile report benefits apply to this profile report.
Learn and understand how you can communicate with others around you of different colour preferences.
You can use this report to acts as an unbiased feedback for the young adults.
Learn how to identify different colour preferences, and utilise the things you should Do to increase effective communication.
Use the Highlighted interaction suggestions with people in your place.
The Young Adult report also highlights what the candidates preferred work environment should be.
The profile report can be used when educating young adults to provide them with an understanding of "self" and the world outside them.
It can equip the Young, with knowledge and tools to tackle the world using effective communication.
You can use the report for workshops, training, Team building, Leadership, awareness and coaching scenarios.
Some relevant profile report sections: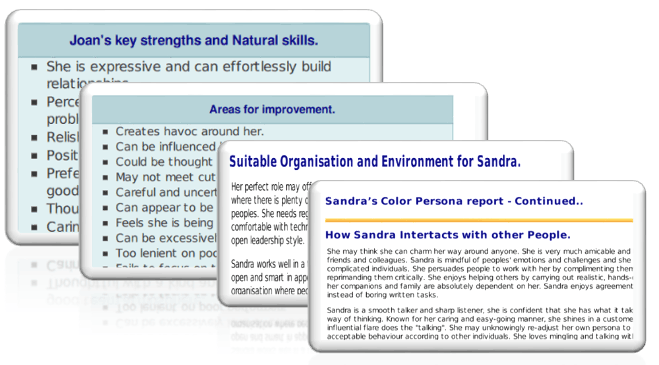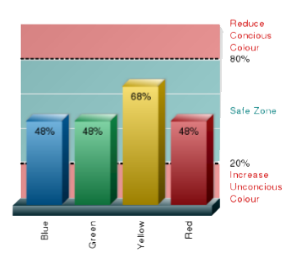 The Bar chart illustrates a Candidates colour 'blend' and also the percentage of each colour. It also shows the extreme high and low zones of a colour.