Young Adult Profile
Can be used to learn the following about the candidates:
Used to identify Strong skills and areas that need improving.
Acts as an unbiased feedback for the young adult.
How they interact with other people & improve communications with others.
Identify their ideal work environment and Organisation to work in.
Some relevant profile report sections: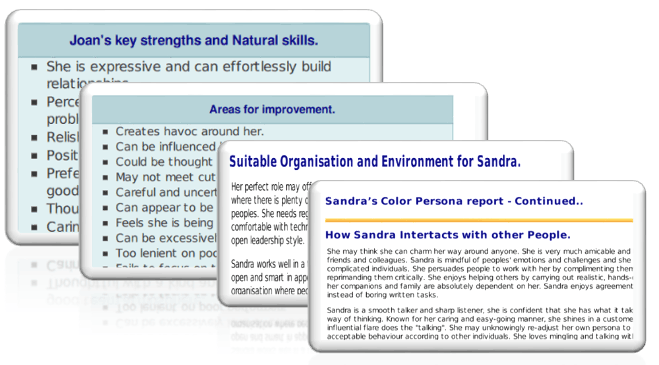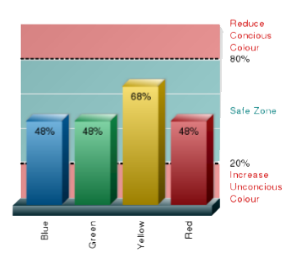 The Bar chart illustrates a Candidates colour 'blend' and also the percentage of each colour. It also shows the extreme high and low zones of a colour.